Bathroom
Remodels
Bathrooms are the personal, intimate space that many of our clients want to bring up to date.
Tub Cove specializes in leaving the same basic layout of your counters, tub, shower and toilet while creating a fresh new look. Whether it be a master bath or a powder room, our remodeling specialists are ready to give your space a much-needed boost for a modest price.
As your design partner, we'll guide you through the practical and aesthetic needs for a successful bathroom renovation. Our experienced team handles all the features of your bathroom remodel such as bathtub conversions, sink and vanity installations, flooring updates, furnishing additions, and many other remodeling tasks.
Our talented design and remodeling team can help you find your way in the complex decision-making process. We alleviate your stress so you can enjoy the experience as a customer and achieve your bathroom remodeling project's goals and objectives without pressure.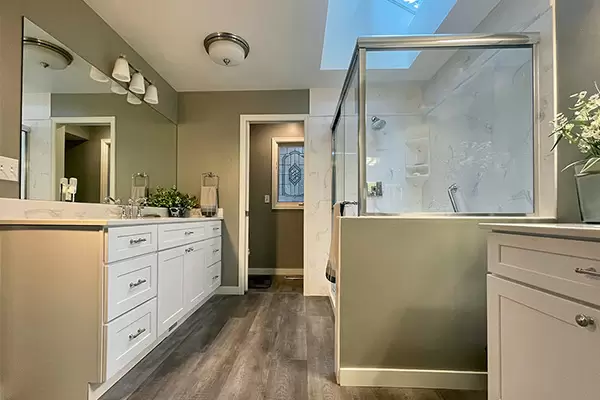 How to Get Started
Start the bathroom remodeling process today by scheduling a free, in-home consultation with a Tub Cove Design Specialist.