Vanities,
Shower Pans & Tubs
We will work with you to remodel your bathroom to include beautiful vanities, outstanding tubs, and more. You can count on our products to not only be functional but also look amazing. They can help to give your bathroom the makeover you've been dreaming about.
When you're remodeling your bathroom, there are many details to consider. The vanity and tub are two of the most important. Tubs can come with many different features that can add luxury to your bathroom while the vanity can give your bathroom a clean and fresh look. The vanity can also accentuate the rest of your bathroom with its color and design.
Trust the team at Tub Cove to give your bathroom an updated look.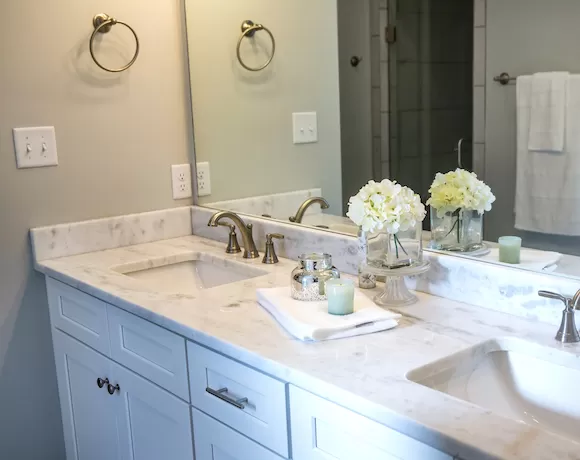 Vanities, Shower Bases,
& Tubs
Tailored Vanities
When designing your bath area especially, you want to make it unique and beautiful. TUB COVE offers custom bath vanities with a high level of quality and style. Each vanity and vanity top that we install, is custom designed and built to fit the space and needs required by the homeowners.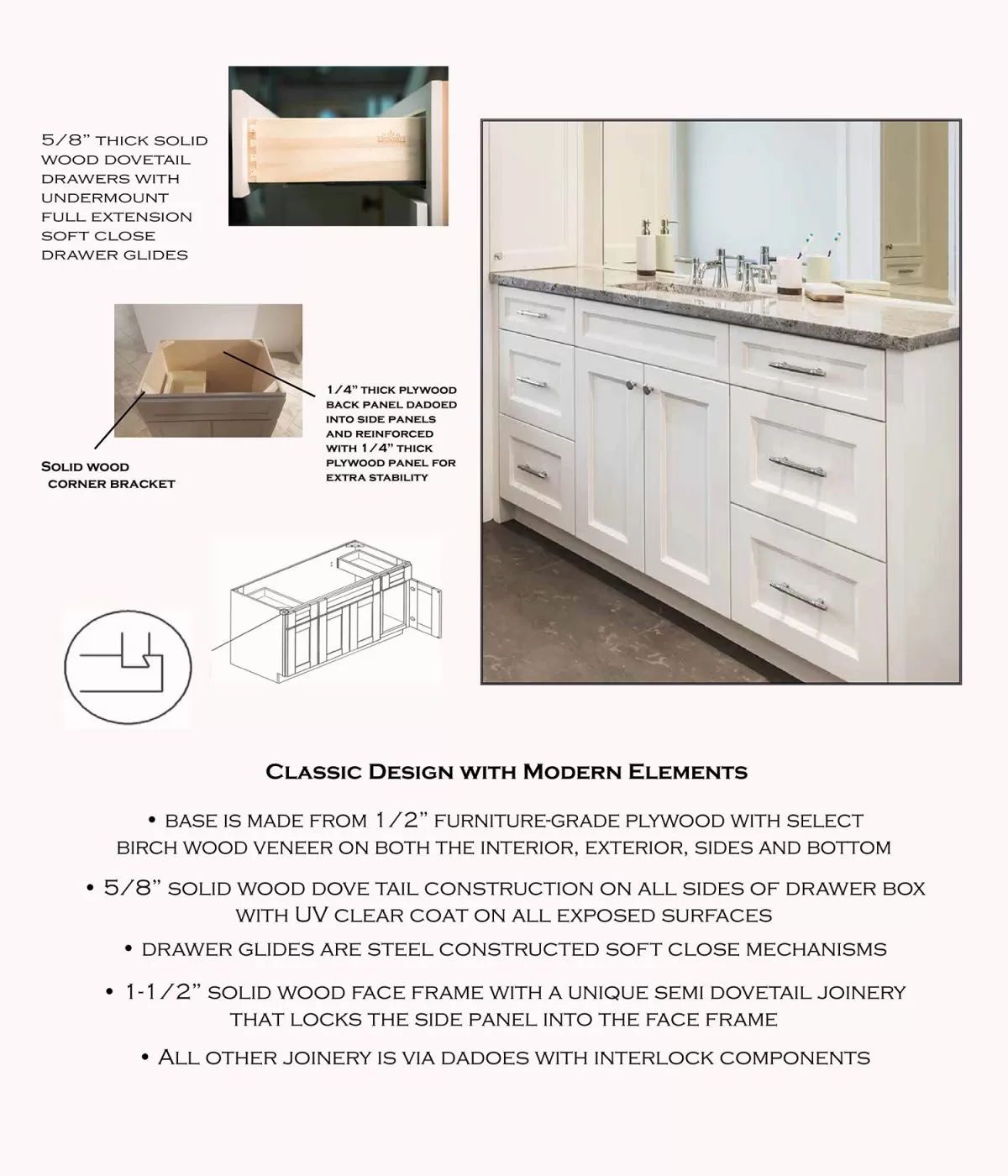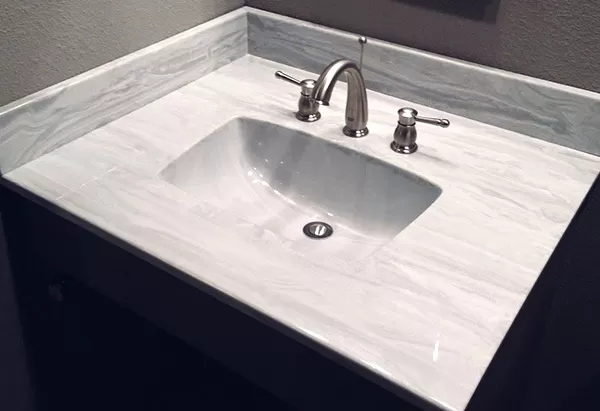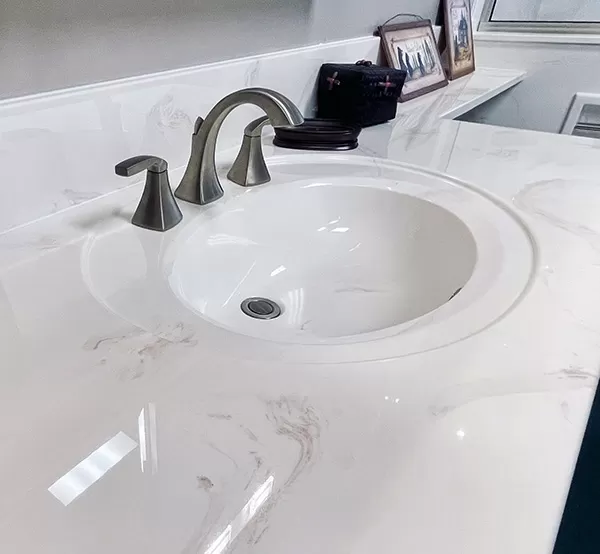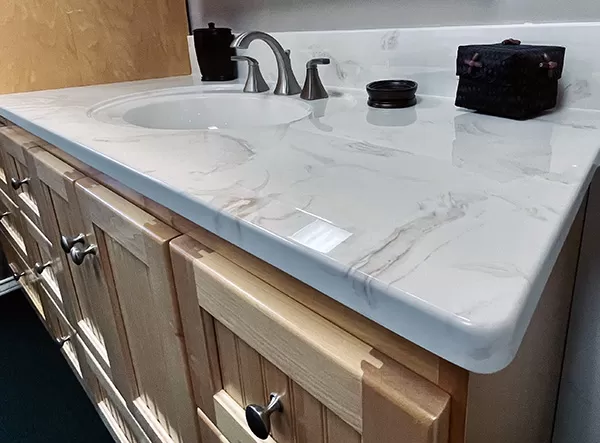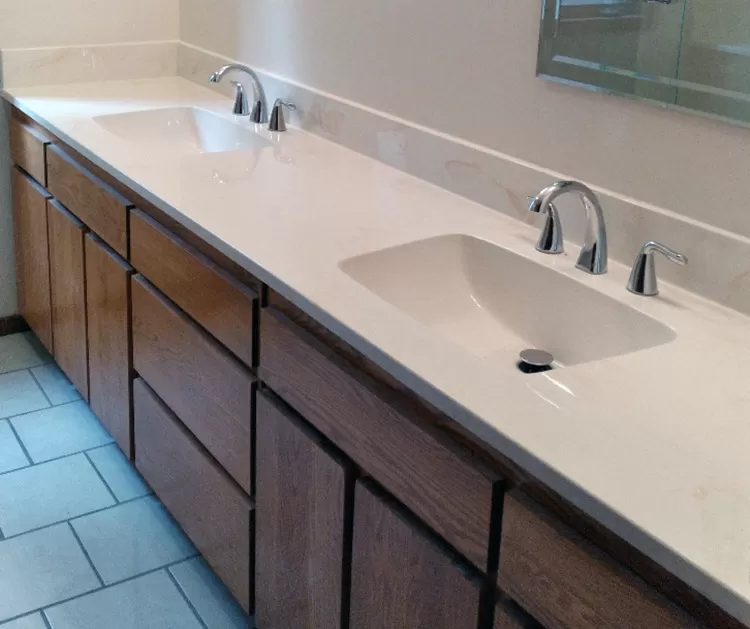 QUARTZ COUNTERTOPS
Tub Cove is proud to offer our clients pure natural quartz, fabricated in exactly the same manner as granite. Quartz offers exceptional hardness and heat resistance, without the need for maintenance and sealant, and comes in a variety of muted and vivid colors.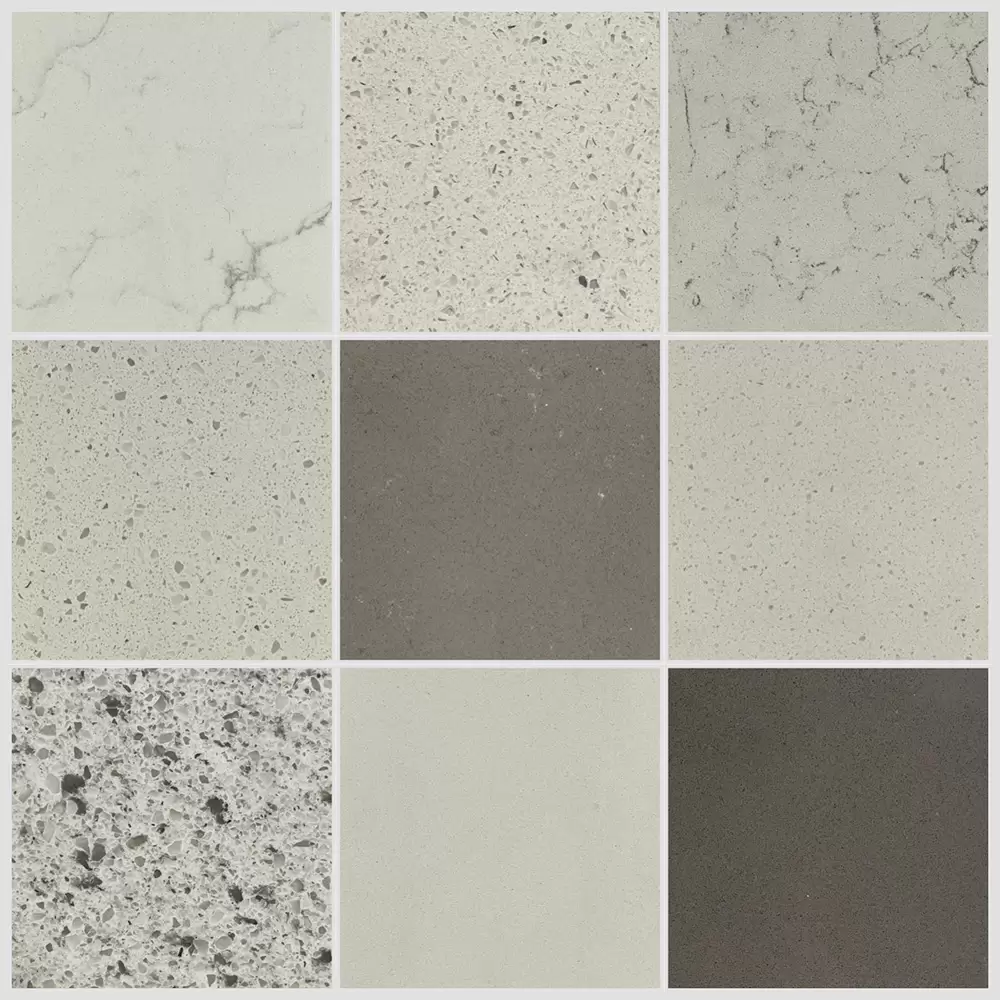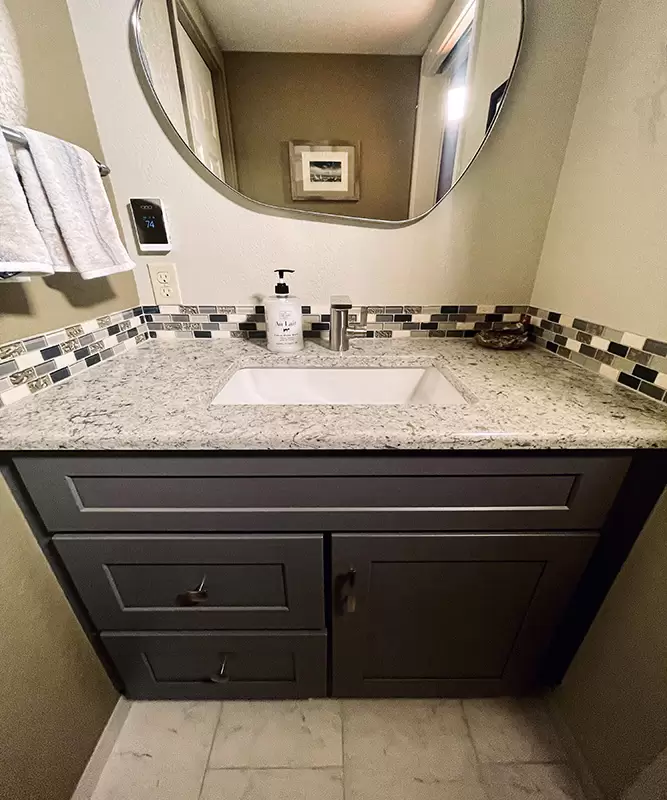 Customized Shower Bases
We offer custom built cultured marble shower bases that match your exact size specifications, with the drain location to meet your needs. The pans are assembled complete with curb and water guard flanges, to ensure a long-lasting and leak-proof product. View our Cultured Marble Color Library for Shower Base color options.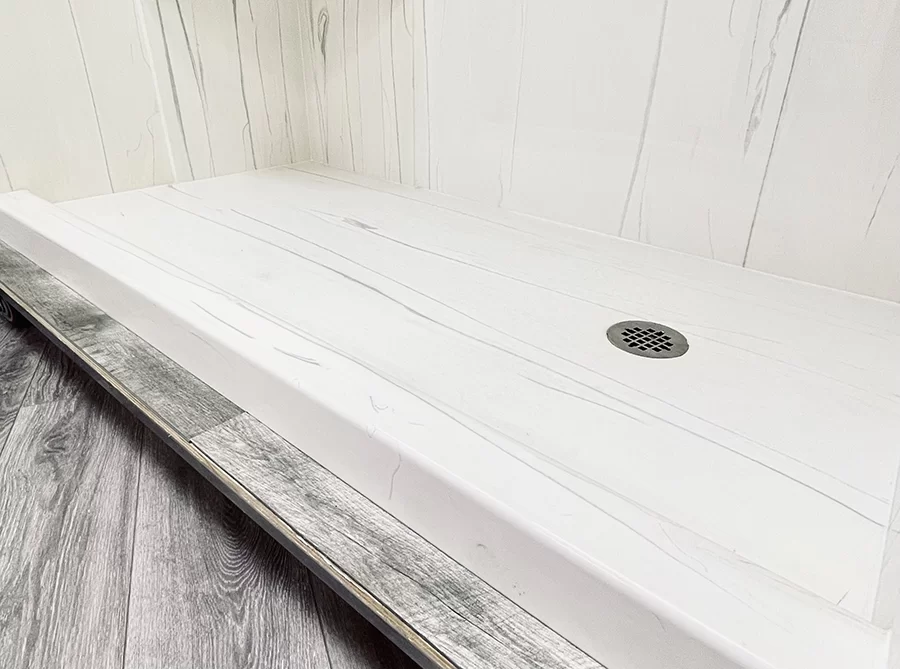 Acrylic Shower Pans
Modern, low-threshold acrylic shower bases are the perfect match for our distinctive laminate shower surrounds.

Alcove Bathtubs
Tub Cove installs both Steel and Acrylic Alcove tubs
What is an Alcove Bathtub?
The Alcove is not really a bathtub type. It is the installation method for which the tub is installed. Alcove refers to the bathtub being installed into a recess in your bathroom, which means most commonly they are installed with three joining walls or a pocket alcove in your bathroom. Some modern designs only have two walls or a large window to remove the confined nature of this installation method.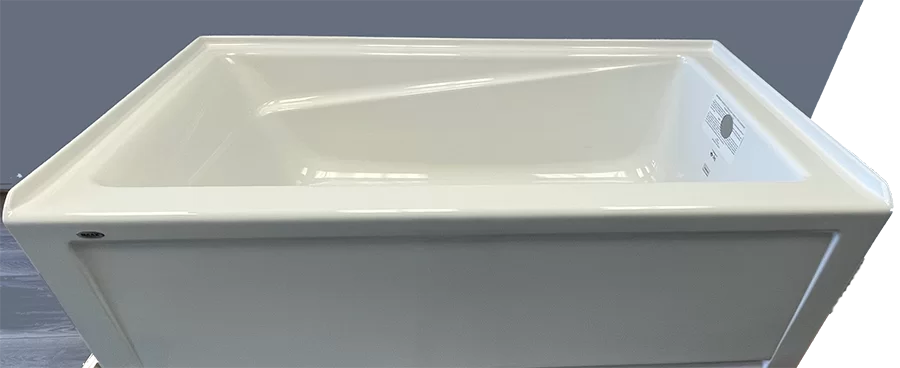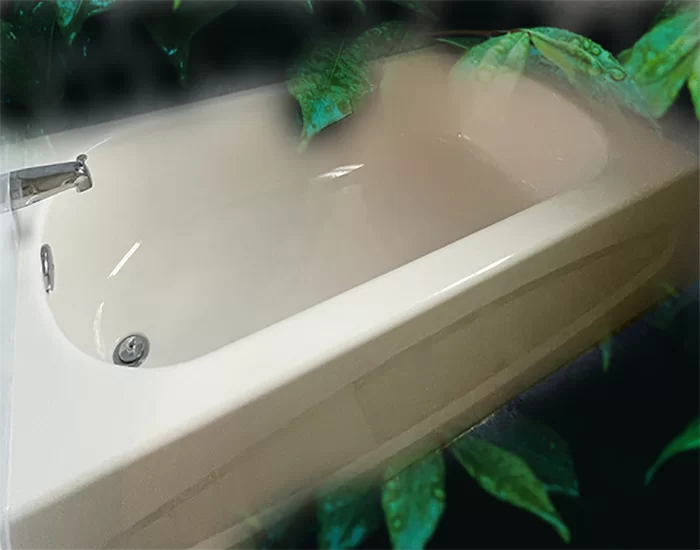 How to Get Started
Call us and see how we can help.